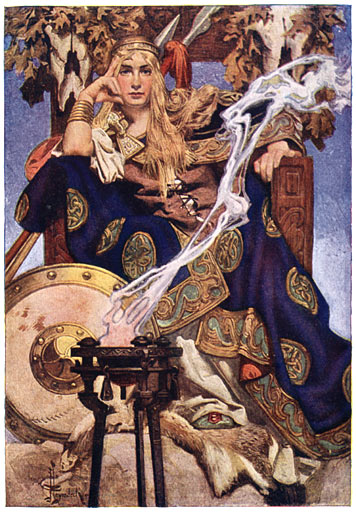 The Táin Bó Cúailnge, or 'Cattle Raid of Cooley', is a famous tale in Irish mythology. The Táin tells the story of Queen Médb of Connacht and her husband Ailill, who plot to steal the sacred stud bull Donn Cuailnge from Ulster.
Is finscéal cáiliúil Éireannach é Táin Bó Cúailnge. Baineann na scéalta le himeachtaí i gCúige Uladh. Déanann Méabh agus a fear Ailill ionradh ar Uladh agus  iad sa tóir ar an nDonn Cúailnge, tarbhghraí Uladh.
Your challenge:  As today is International Women's day, share your interpretation of this legendary Irish woman Médb or colour in and share the image below
Do bharúil: Mar cheiliúradh ar Lá Idirnáisiúnta na mBan, cuir dath ar an bpictiúr den Bhanríon thíos nó roinn do chuid smaointe linn faoi Mhéabh.
Resources/Acmhainní:
More on Queen Médb
More on An Tain Bó Cuailnge
Take Part/Glac Páirt:
Ná déan dearmad #teangaspark a usáid ar Twitter, Facebook nó Instagram | Don't forget to to  use the hashtag #teangaspark on Twitter, Facebook or Instagram
Tuilleadh eolas ar conas párt a ghlacadh i mBéarla | How to take part